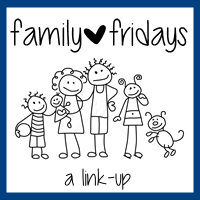 So this is my first link up ever and I'm pretty excited about it!
So this link up seems like an amazing excuse to introduce you to my awesome family! Since I don't think I've ever told you about the amazingly wonderful people I get to call mine!
Those are my younger siblings on our annual Christmas Eve sleepover! Every year we all spend the night in the same room and all wake up together for Christmas morning! It is a tradition that I am hoping will last for a very long time! I think the first one was back when it was just Ab and I! But I guess it's time to introduce everyone!
This is Kris! She is 16 and an absolutely amazing photographer! (She took the photo of our dad you'll see further down.) She is also an extraordinary painter! Like seriously! It's not even fair to have that much talent! She was adopted from Ukraine 3 years ago now. It has been an amazing 3 years! As of right now, she wants to be a physical therapist when she grows up. (That may have something to do with recently having surgery on her ACL)
This is Ab. She is 13 and full of personality! She has a red bone coon hound that weighs more than her and she likes to be outside as much as possible! She also has an extremely sarcastic sense of humor that keeps the family laughing! As of right now, she wants to be a veterinarian when she grows up.
This is Matt and I on his tenth birthday a couple of weeks ago! We now both have fedoras. That's right. Be jealous of our awesomeness! He likes to work on the farm and wants to learn to show pigs. He shoots his BB gun a lot and likes to wear camo. He prides himself on being a country boy. But he's also an amazing actor and recently played Charlie for Willy Wonka at our local community theatre! He wants to join the Army or Marines when he grows up.
This is sweet young dictator, E-man! He is only 3. Being the youngest of all of us makes him a little spoiled. Okay, very spoiled! After all, this pic is of a time when I took him out on a brother-sister date! haha! I wasn't able to ever do that with the other kids because I wasn't driving back then. He likes to order people around and play Hi Ho Cherry-O. He wants to be Spider-man and a Chef when he grows up.
This is our dad. He also has a fedora. But his looks like Indiana Jones. Anywho! He runs www.bumblebeehouseink.com and wrote the novel Land Run about Oklahoma. He will soon be releasing a new book! So I'll make sure to keep you guys updated about that!
And last but certainly not least! Mama and Grandma JoJo! Grandma JoJo is on the left and our mom is on the right. Mama is the most adorable woman in the world! She has recently taken up knitting and is promising me a pair of socks. I'm pretty excited about this! She is known as Mama G to just about everyone! She does everything! She's a theater mom, show team mom, piano mom, soccer mom, softball mom, football mom, volleyball mom, youth leader, and like a gazillion other titles!
And Grandma JoJo isn't biologically our grandma. But she's still our grandma! We love her so much! She comes to everyone's games, shows, recitals, etc. And comes to just hang out and always has some new craft or baking idea to try!
So that is my amazing and wonderful family! They're kinda the best! And I assure you that you will see more from them popping up in posts from time to time!