I absolutely adore stationary! I love new note cards and papers and envelopes! I love the art of writing a letter! Even if it's not something I do very often anymore. Last year I wrote letters very diligently! I believe I have only written a total of 4 or 5 letters over this school year. I should get back to it. Because letters are amazing!
I found out this week that the middle school girls I lead small group for, have never had a pen pal. I had pen pals when I was their age! I loved it!
I just love that when you write a letter you are taking the time out of your day to put what you think into words and on paper. It makes it seem more permanent and more meaningful. Written word is very very powerful! And letter writing is becoming a lost art form. I miss it. Technology is great and everything. But I just think writing and sending letters is so powerful and important!
All that to say! I have found some adorable stationary sets on Etsy that I just had to share!
Sweetharvey
has this stationary that is to die for! Besides loving stationary I also love typewriters and so this truly is the perfect combination!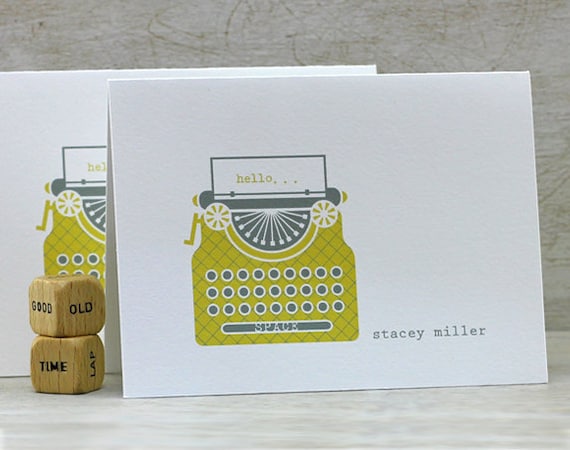 TheFoxandTheTeacup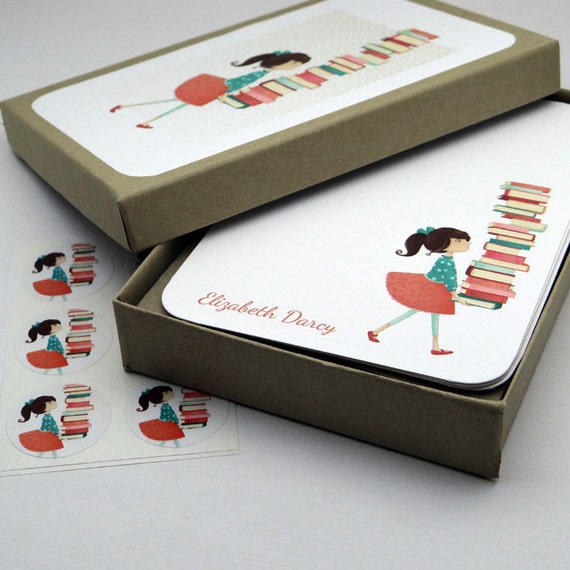 Oh my gosh! Carrying the books! It's so cute!
PaperIvy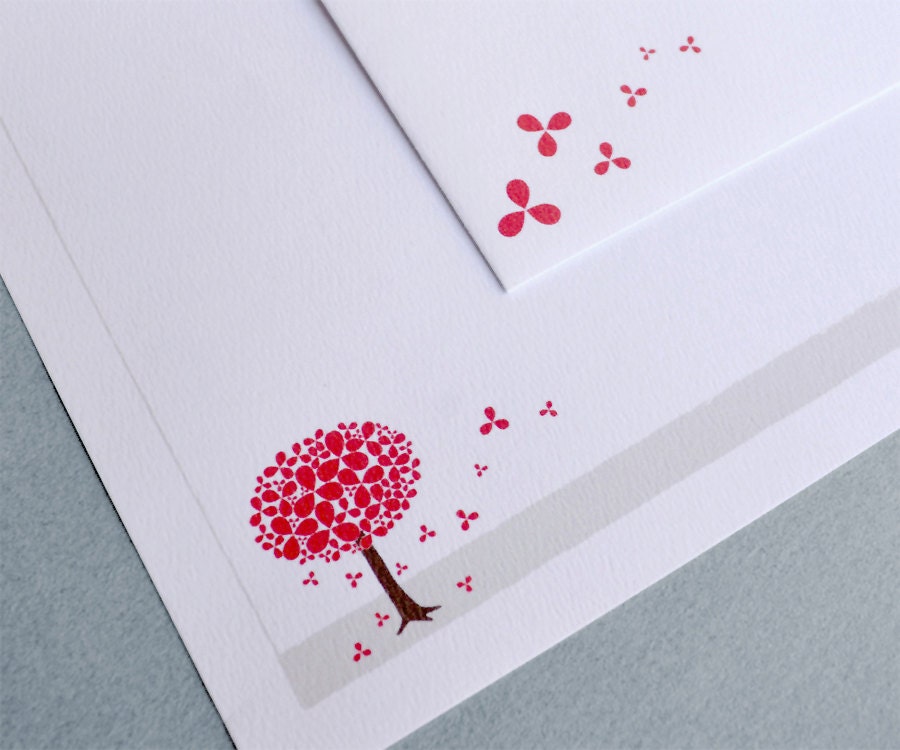 The red cherry blossom is so adorable! This set isn't note cards. It's sheets of paper and I really like that!
These are just so perfect to me! :) I recently bought some pretty brown cards printed on recycled paper with owls from World Market. I guess I should use all of those before I buy any more stationary. But I know I'll be buying some of these soon enough!
Enjoy!